In order to book a 30-minute slot with one of our entrepreneurship strategists, please use this form.
Glen Gaddy
Entrepreneurial Strategist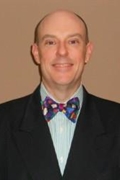 Experience in real estate, consumer product development and venture funding. Active angel investor since 2003. Prior experience includes heading a research and development laboratory for a leading building materials company and leading real estate services for the world's largest consulting engineering firm. Published in professional journals, served as Principal Investigator on over $8M of government research programs. Active reviewer of applied research grant applications in the US and abroad.
Harvey Hoffman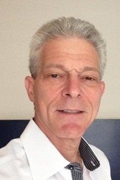 Advisory support to Owners and CEOs to solve business issues and face the challenges Development and execution of strategic plans for growth, turnaround or exit Extensive financial analysis of issues affecting profitability and growth Interim and Part-time management roles Short-term liquidity support and investment.
Charles Robinson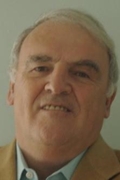 Charles specializes in providing insight and practical solutions to CEO's and C-Suite Executives in the Science and Technology sectors. His strategic analysis work led to a focused server strategy and a market leading high end Wintel server business and the development of a European Data Center Consulting business which today accounts for 90% of the worldwide business in this market.
Fred Berg

Fred Berg spent the majority of his career working for HR & Benefits Consulting firm. His particular areas of specialty were Defined Benefit and Group Benefits Administration for large organizations. As a Towers Perrin Principal, he held leadership roles in Strategy Formulation, Systems Implementation etc. He retired after working for 25 years and co-founded a real estate development firm that focused primarily on ground-up development of single-family homes and condominiums.
Innovation and Entrepreneurship Institute
1801 Liacouras Walk, 503 Alter Hall, Philadelphia
215-204-3082
Monday

Tuesday

Wednesday

Thursday

Friday

9:00am - 5:00pm

9:00am - 5:00pm

9:00am - 5:00pm

9:00am - 5:00pm

9:00am - 5:00pm